Kris Ohleth has worked in the offshore wind sector for nearly 20 years, since the days of the industry's inception in the U.S. Holding senior positions with offshore wind developers, NGOs, and state agencies, she has gained critical insights into the policy and regulations that shape offshore wind activities at the state, regional, and federal levels. Kris has extensive experience working with offshore wind stakeholders and has expert knowledge of such engagements, having worked on offshore wind and ocean policy issues for nearly two decades.
In her current role as the Director of the Special Initiative on Offshore Wind, she leads the organization to develop strategies to support the responsible and sustainable development of the offshore wind industry. Originally from New Jersey, she is a Rutgers University graduate, has a Master's degree from the University of Rhode Island, and currently lives in Morris County, New Jersey with her husband and retired-racing greyhounds.
Contact Kris at: [email protected] or (201) 850-3690.
Amy Bosteels holds a Master of Marine Policy from the University of Delaware and a Bachelor of Science in marine science and environmental studies from Eckerd College. Her graduate research focused on assessing commercial fishing industry engagement in offshore wind development. Through this experience, she gained in-depth knowledge of offshore wind and commercial fisheries interactions and potential pathways towards coexistence. 
In her current role with SIOW, she supports the organization's fisheries mitigation project and previously led the development of the state offshore wind public participation guides. Originally from New Hampshire, she currently lives in Washington, DC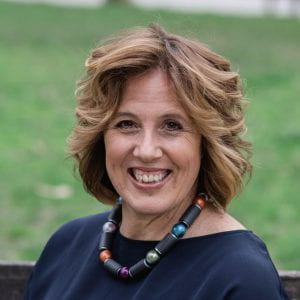 Stephanie McClellan, Ph.D., SIOW Founder/Advisor
Dr. Stephanie McClellan is the Founder and a current Advisor to the Special Initiative on Offshore Wind (SIOW). McClellan founded SIOW in 2013. She provided cutting-edge policy and cost analysis to eastern seaboard states considering significant offshore wind programs and built a knowledge bridge between state governments, the federal government, and the global offshore wind industry. She holds a Ph.D. and Master's degree in public policy from the University of Delaware and has held elected office in her home state of Delaware. She currently resides in Philadelphia, PA with her husband and collaborator, Willett Kempton.
Willett Kempton, Ph.D., Professor, University of Delaware
Dr. Willett Kempton is a professor in the University of Delaware's School of Marine Science and Policy within the College of Earth, Ocean, and Environment. Dr. Kempton is the Research Director for UD's Center for Research in Wind. His research interests and areas include offshore wind power: public reactions, policy framework, large scale implementation; electricity policy; and electric vehicles for grid power storage. He has a joint appointment in the Department of Electrical and Computer Engineering.
Catherine Bowes, SIOW Advisor
Bruce Carlisle, Massachusetts Clean Energy Center
Ellen Crivella, Ørsted
Stephanie McClellan, SIOW Founder/Advisor
Fred Zalcman, New York Offshore Wind Alliance